We asked mixologist Bob Peters to make his favorite festive drinks.
Mixologist Bob Peters (Ritz-Carlton Charlotte/The Punch Room) says this Peppermint Julep is so simple, you basically don't have an excuse not to make it. Wow your guests with this fancy looking cocktail just in time for the holiday party season.
And, you won't believe it, but this tasty recipe only requires two ingredients! All you need is some bourbon, peppermints from the store, and water.
Start with Bourbon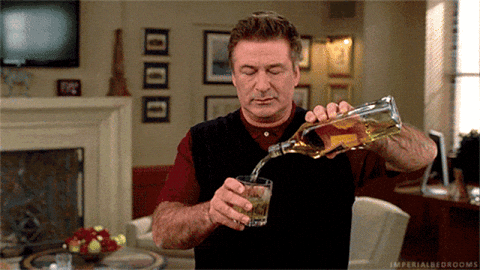 Pour two ounces of your favorite Bourbon into a cup with some ice. Make sure it's bourbon and not whiskey. Read the difference here.
Make your Peppermint Syrup
Place the mints in a pot filled with approximately a liter of water on a low heat until they completely melt. Pretty simple so far, right?
Add one ounce (or 1.5 ounce depending on how much minty flavor you like) of the peppermint mixture to the two ounces of bourbon and mix well.
Pour it up
To serve, pour the mixture over crushed ice.
Don't forget the Garnish
Finish things off by garnishing with a leftover peppermint and a sprig of mint. Bonus tip: add a cute and festive straw!
You might also like:
---
Stay up to date with all things Magic City Weekend!