Disney+ is here and if you're anything like me you watched the first couple episodes of The Mandalorian and then immediately started binging episodes of Chip and Dale's Rescue Rangers.
The natural reaction to seeing all the content on tap when you first log in is to immediately start streaming your favorite animated Disney films or your favorite Marvel movies, but there's a lot of hidden gems included with the streaming service that shouldn't be overlooked.
You're obviously going to watch everything that has STAR WARS in the title, but when you need a palate cleanser consider watching these 10 Disney+ deep cuts you need to be streaming right now.
---
20 Disney+ Deep Cuts that you should be streaming
David Freeman (Joey Cramer) is an ordinary boy destined for a most extraordinary adventure — aboard a spectacular, futuristic spacecraft. After a mystifying disappearance, David returns–possessing vast, undiscovered knowledge about the farthest reaches of the universe. With these sudden navigational powers, David is able to take the fantastic flying machine anywhere he desires, accompanied by both its wisecracking robotic commander, Max, and an assortment of bizarre extraterrestrial creatures! Embark on a fun-filled, fast-paced journey of fantasy and adventure as David takes off on the flight of a lifetime! Also featuring Sarah Jessica Parker and the voice of Paul Reubens.
The discovery of a top-secret jetpack hurls test pilot Cliff Secord into a daring adventure of mystery, suspense, and intrigue! Cliff encounters an assortment of ruthless villains, led by a Hollywood screen star who's a secret Nazi spy (Timothy Dalton). With the help of his actress girlfriend, the young pilot battles enormous odds to defeat his foes who are anxious to use the device in an evil plan to rule the world! The dangerous mission transforms the ordinary young man into an extraordinary hero!
The U.S.S. Cygnus is perched precariously at the edge of a black hole — the vast, empty nothingness where space and time end. Anything that crosses its border enters a universe of the complete unknown. In this story of genius robots and mad humanoids,audiences take a spectacular descent into nature's ultimate mystery — The Black Hole.
Relive all the fun, laughter, and irresistible music of SISTER ACT — the inspired comedy hit that packed pews everywhere! Whoopi Goldberg stars as a sassy, low-rent lounge singer forced to hide out from the mob in the last place on earth anyone would look for her — a convent. While she's there, her irreverent behavior attracts a flock of faithful followers and turns the nuns' tone-deaf choir into a soulful chorus of swingin', singin' sisters. But when the group earns rave reviews, her sudden celebrity jeopardizes her hidden identity. Harvey Keitel and Kathy Najimy join a heavenly cast in this habit-forming comedy bursting with '60s Motown hits.
A vehicle floats in midair … a coat rack comes to life and attacks a sheriff … and wild animals are putty in the hands of Tony and Tia Malone in Disney's thrilling fantasy adventure about the psychic powers of two young orphans. Their clairvoyance prompts evil millionaire Aristotle Bolt (Ray Milland) to lure them to his mansion to exploit their powers. While escaping, they meet a friendly campter (Eddie Albert) and begin to unravel the mystery of their origin. Soon, all three are fleeing townspeople who have branded the children witches … but then IT happens! Someone with even greater powers takes over and leads the children — and the audience — into a dazzling and unexpected experience … on that is truly out of this world!
The clues are in, the chase is on, and the case of the century is about to break wide open in Disney's greatest little mystery in history! Let THE GREAT MOUSE DETECTIVE take you on an adventuresome journey through the cobblestone streets of 1897 London, where some suspicious "mousechief" is the suspenseful start to this thrilling musical adventure. Olivia, the brave daughter of a beloved London toymaker, turns to Basil of Baker Street for help with her father's disappearance. Basil's jolly assistant, Dr. Dawson, and loyal dog Toby lend a hand … and nose … as they sniff out clues through their charming miniature world. The final chase leads to Professor Ratigan (Vincent Price), a hard-hearted criminal whom Basil must outwit to save all of Mousedom!
You're in for a devil of a time when three outlandishly wild witches — Bette Midler, Sarah Jessica Parker, and Kathy Najimy– return from 17th-century Salem after they're accidentally conjured up by some unsuspecting pranksters! It's a night full of zany fun and comic chaos once the tricky 300-year-old trio sets out to cast a spell on the town and reclaim their youth — but first they must get their act together and outwit three kids and a talking cat! Loaded with bewitching laughs, HOCUS POCUS is an outrageously wild comedy that's sure to entertain everyone!
Ahoy, matey! Get ready for hilarity on the high seas with Kermit the Frog, Miss Piggy, and all the Muppets in this exciting first-ever action-adventure, inspired by Robert Louis Stevenson's classic pirate tale. When young Jim Hawkins inherits a long-lost treasure map, he hires the great ship Hispaniola to seek his fortune. With the good Captain Smollett (Kermit the Frog) at the helm — and greedy Long John Silver (Tim Curry) at the heart of a dastardly plot — they set sail for adventure only to discover danger at every turn! Featuring a rollicking score by Academy Award® winner Hans Zimmer, MUPPET TREASURE ISLAND is a fun-packed, music-filled swashbuckler the entire family will enjoy over and over.
Fantasy, magic, and fun are all brewed together in Disney's legendary adventure The Black Cauldron. Whoever releases the mysterious Black Cauldron's power will be invincible! The fearsome Horned King will do anything to possess it, but he is challenged by the most unlikely adversary: a young assistant pig keeper named Taran, who dreams of doing heroic deeds. With a motley team of the brave Princess Eilonwy, a minstrel named Fflewddur Fflam and Hen Wen, a remarkable pig who can predict the future, Taran embarks on a quest to stop the Black Cauldron's evil once and for all. Will he have the courage to succeed?
Academy Award® winner Denzel Washington shines in REMEMBER THE TITANS. Based on real events, this remarkable story celebrates how a town torn apart by friction and mistrust comes together in triumphant harmony. After leading his team to fifteen winning seasons, beloved football coach Bill Yoast (Will Patton) is demoted and replaced by tough, opinionated Herman Boone (Washington). How these two men overcome their differences and turn a group of hostile young men into champions is a remarkable portrait of courage and perseverance. You and your family will never forget the Titans!
When the kingdom's most wanted—and most charming—bandit, Flynn Rider (Zachary Levi), hides out in a mysterious tower, he's taken hostage by Rapunzel (Mandy Moore), a beautiful and feisty tower-bound teen with 70 feet of magical, golden hair. Flynn's curious captor, who's looking for her ticket out of the tower where she's been locked away for years, strikes a deal with the handsome thief, and the unlikely duo sets off on an action-packed escapade, complete with a super-cop horse (Maximus), an over-protective chameleon (Pascal), and a gruff gang of pub thugs.
From legendary filmmakers George Lucas and Ron Howard comes Willow, a timeless fantasy tale where heroes come in all sizes. When Willow Ufgood (Warwick Davis) finds an abandoned baby girl, he learns she is destined to end the reign of wicked Queen Bavmorda. Willow teams up with a rogue swordsman (Val Kilmer) to protect the child against the darkness. Filled with magic and danger, Willow is the ultimate story of good versus evil.
Climb aboard the Nautilus and into a strange undersea world of spellbinding adventure! Kirk Douglas, Paul Lukas, and Peter Lorre star as shipwrecked survivors taken captive by the mysterious Captain Nemo, brilliantly portrayed by James Mason. Wavering between genius and madness, Nemo has launched a deadly crusade across the seven seas. But can the captive crew expose his evil plan before he destroys the world? Disney's brilliant Academy Award®-winning (Best Art Direction and Best Special Effects) adaptation of Jules Verne's gripping tale makes 20,000 LEAGUES UNDER THE SEA a truly mesmerizing masterpiece!
Humor, spectacle and magic rule in Walt Disney's legendary classic tale The Sword In The Stone! Embark on an adventure-filled quest for an unlikely hero! According to legend, only someone with honor, decency and inner strength can claim the throne of England — by pulling out the enchanted sword that lies locked in a massive stone. Many brave knights have tried, so it seems impossible that a young apprentice known as Wart could succeed. But with the guidance of the wizard Merlin, help from some hilarious friends and true strength of character, Wart just might become England's greatest king.
Academy Award(R) winner Tom Hanks stars as Scott Turner, a compulsively neat detective whose tidy world goes to the dogs when he's forced to team up with a drooling slob of a junkyard dog named Hooch. Not exactly man's best friend, Hooch turns Turner's life upside down, wrecking Turner's home, career and budding romance! It's a hilarious nonstop test of wills between this mismatched duo, leading to the most unlikely friendship you've ever seen!
---
That's our list of Disney+ Deep Cuts, so get out there and start streaming!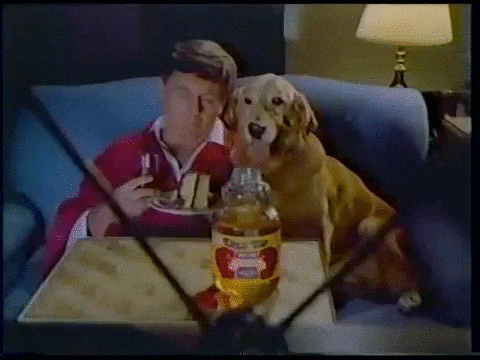 If you see any other hidden gems that we didn't include on this list let us know by emailing us at info@magiccityweekend.com!
---
You might also like:
Stay Connected
Stay up to date with all things Magic City Weekend!