Today is a good day to grab an ice-cold glass of milk and a handful of Oreos.
Oreo has become the best-selling cookie in the United States since its introduction in 1912 (Wikipedia). Now we know why their tagline is "Milk's Favorite Cookie."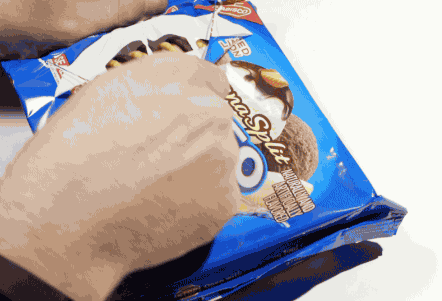 Since its inception, there have been countless delicious and interesting flavors rolled out. While there are so many kinds to choose from, you can't go wrong with the classic Oreo.
Alas, here are the top 6 Oreo flavors that need to be in your pantry right now.
1. Double Stuf Original
…Because there is no other correct answer.
2. Marshmallow Crispy Crème
Let's just say they taste like a Rice Krispies treat, and who doesn't love those?!
3.Birthday Cake
You don't have to wait for a birthday to celebrate the goodness of this flavor!
4. Peanut Butter Crème
What genius thought of the idea of combining delicious peanut butter with an Oreo cookie? They deserve a raise!
5. S'mores
If you can't enjoy the real deal camp side, Oreo's S'mores flavor will do the trick!
6. Cookies & Crème
Yep, you read that right. Cookies on cookies on cookies with this delightful flavor.
You May Also Like
Skillet cookie recipe that's perfect for the holidays from Cookie Fix!
Stay Connected
Stay up to date with all things Magic City Weekend!