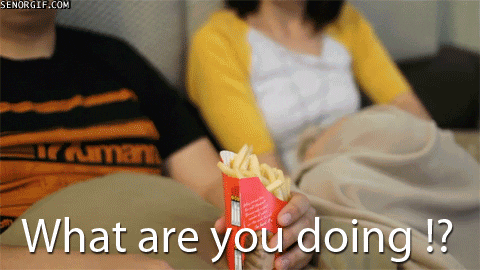 Waffle fries? Curly French fries? Sweet potato fries? No matter how you prefer to eat a fried potato, we know the different varieties are favorites among children and adults.
In the U.S., we love potatoes. In fact, we consume over 113 pounds of potatoes annually, according to the National Potato Council.
Our love for potatoes runs so deep that they decided to make a national celebration in honor of French fries. That's why every year on July 13, many Americans participate in National French Fry Day by enjoying one of the many varieties of the classic food. Thankfully March 31 is National Tater Day so we have another excuse to enjoy fries!
Where To Get the Best Fries?
There are great options in the Magic City to get your fry fix. Check out these 7 places and enjoy!
1. Cantina
If you haven't tried the truck fries you're missing out. These hand-cut fries are tossed in a garlic sauce then topped with chicken (or steak), queso dip, and Pico de Gallo.
2. Carrigan's Public House
Made with oxtail chili, gouda, hipster ranch, and jalapeño, the loaded fries are out of this world.
3. Jack Brown's Beer & Burger Joint
You'll be reaching for seconds of their sweet potato crinkle fries served with a tasty sauce that's finger-lickin' good!
4. Al's Deli & Grill
Everything is better with cheese! And the cheese fries here won't disappoint.
5. Five Points Public House Oyster Bar
Poutine like you've never had before! This deliciousness is made of garlic Parmesan fries, pulled pork, cheese curds, and beef gravy.
6. Paramount Bar
Their shoestring fries are made with rosemary and garlic and come with a side of mayo for dipping. Bonus: you get to play games here too.
7. Saw's Street Kitchen Food Truck
Bet you can't just eat one! The fries here are hot, crispy, and delicious.
You Might Also Like
Shakes, Burgers and so much more! Shake Shack Birmingham is here!
Stay Connected
Stay up to date with all things Magic City Weekend!