Being cooped up at home for weeks can make anyone antsy. What better way to get some of that energy out than to marathon some of the most intense action movies ever made! We scoured the most popular streaming services to make this list of the most explosive action movies that you can watch right now!
---
Classic Action Movies
Bloodsport (1988)
Jean-Claude Van Damme makes his starring debut in the aptly titled Bloodsport. An American soldier at large in Hong Kong, Van Damme becomes involved in the Kumite (also spelled Kumatai), a highly illegal kickboxing competition. Whoever survives the bout will be crowned Kumite champion of the world-a title that has plenty of challengers with homicide in their hearts. The finale offers a duel to the death (or near-death) between Van Damme and reigning Kumite king Bolo Yeung. The script is based on the real-life exploits of martial arts champ Frank Dux (who serves as the film's fight coordinator). Denied such niceties as production values, Bloodsport scores big-time in the violent action department.
Watch it on Netflix
Lethal Weapon (1987)
Mel Gibson stars as a one-man killing machine, a Los Angeles policeman who recently lost his wife and has been acting increasingly unstable. Danny Glover plays a by-the-book homicide detective with an impeccable record and a loving family. Now the two are stuck with each other as partners, investigating a suicide that leads to an international crime ring and ever-increasing danger in this blockbuster action thriller.
Watching it on Netflix
Escape from New York (1981)

Kurt Russell (Stargate) stars in a high-velocity sci-fi action-thriller from director John Carpenter (co-written by Nick Castle) that sets the screen ablaze with heart-stopping suspense, outrageous stunts and imaginative special effects. Bristling with riveting chases and hard-hitting fight sequences, Escape From New York is your passport to nonstop excitement! In a world ravaged by crime, the entire island of Manhattan has been converted into a prison which houses the world's most brutal inmates. And when the President of the United States (Donald Pleasence) crash lands inside, only one man can bring him back: Snake Plissken (Russell), a notorious outlaw and former Special Forces war hero who, in exchange for a full pardon, descends into the decayed city and wages a blistering war against the captors. But time is short: in 24 hours, an explosive charge planted inside Snake's body will end the mission and his life unless he succeeds!
Aliens (1986)

The terror continues as Ripley (Sigourney Weaver) returns to Earth after drifting through space in hypersleep for 57 years. Although her story about the Alien encounter is met with skepticism, she agrees to accompany a team of high-tech marine's back to LV-246… and this time its war!
Watch it on HBO NOW
Die Hard (1988)
Facing Christmas 3,000 miles from his estranged wife and two children, New York policeman John McClane (Bruce Willis) flies to Los Angeles bearing presents and hoping to patch up his marriage. Stylish and cool Hans Gruber (Alan Rickman) is in Los Angeles as well for the holiday season, but he's not there to give out presents. He's there to take more than $600 million in negotiable bearer bonds from the multinational Nakatomi Corporation, where McClane's wife Holly (Bonnie Bedelia) is an executive. When the takeover becomes hostile, it's up to John McClane to take on the terrorists with all the grit and determination he can muster–but not without a sense of humor.
Watch it on HBO NOW
Universal Soldier (1992)

Roland Emmerich (2012, WHITE HOUSE DOWN) directs a classic action/sci-fi thrill ride starring Jean-Claude Van Damme and Dolph Lundgren as soldiers who kill each other in Vietnam but are brought back to life decades later for a secret government program. Known as "Unisols," the genetically enhanced soldiers are now unstoppable killing machines without feelings or free will. But when Deveraux (Van Damme) starts to have flashbacks to his old life, he escapes from the program and sparks a superhuman chase across the country.
Watch it on Prime Video
Bad Boys (1995)
On a hot summer night $100 million in heroin is stolen from the Miami Police Department's evidence room. While family man Burnett is envious of Lowrey's bachelor antics, and Lowrey knows zero about being a husband and father, they've never let their personal lifestyles interfere with their work–until now. Burnette and Lowrey must find the dope before their unit takes the fall. Their only lead: sexy Julie Mott (Tea Leoni), a witness to a murder.
Watch it on Netflix
Patriot Games (1992)

Harrison Ford stars as Jack Ryan in this explosive thriller based on Tom Clancy's international best-seller. His days as an intelligence agent behind him, former CIA analyst Jack Ryan has traveled to London to vacation with his wife (Anne Archer, Fatal Attraction) and child (Thora Birch, All I Want For Christmas). Meeting his family outside of Buckingham Palace, Ryan is caught in the middle of a terrorist attack on Lord Holmes (James Fox, The Russian House), a member of the Royal Family. Ryan helps to thwart Holmes' assailants and becomes a local hero. But Ryan's courageous act marks him as a target in the sights of the terrorist (Sean Bean, Stormy Monday) whose brother he killed. Now Ryan must return to action for the most vital assignment of his life: to save his family. Costarring James Earl Jones (The Hunt For Red October).
Watch it on Prime Video
Goldeneye (1995)

Pierce Brosnan ignites the screen as James Bond in this explosive, thrill-packed adventure that pits him against a vengeful adversary who controls an awesome space weapon capable of global destruction.
Watch it on Prime Video and Hulu
The Saint (1997)

Want someone to infiltrate a top-secret organization or steal a scientific formula that could change the world? For the right price, The Saint's your man. And if you're looking for a "sexy sizzler of a thriller" (Bill Diehl, ABC Radio Network), The Saint's your movie! Val Kilmer plays suave espionage hero Simon Templer – aka The Saint – and Elisabeth Shue costars in this atmospheric mix of bold adventure and grand romance. An array of sophisticated gadgetry is at Templer's command as he plunges into a cloak-and-dagger netherworld of move and countermove. Cool, too, is Templar's knack for coming up with the fight disguise at the right time. Now you see him. Now you don't… or do you? Each close-call escape is a breathless miracle – and no one knows miracles better than a saint.
Watch it on Prime Video
True Lies (1994)

To Arnold Schwarzenegger's wife and daughter, he's a boring salesman. To his partner and everyone else, he's a top international spy. What happens when his two lives collide? Jamie Lee Curtis co-stars in this 'inventive, thrill-packed movie' (New York Times) as the wife who discovers that she doesn't know her husband at all…but really likes the one she's just discovered!
Watch it on HBO NOW
The Matrix (1999)
Have you ever had a dream that you were so sure was real? What if you couldn't awaken? How would you know the difference between dream and reality? When a beautiful stranger (Carrie Ann Moss) leads computer hacker Neo (Keanu Reeves) to a forbidding underworld, he discovers the shocking truth–the life he knows is the elaborate deception of an evil cyber-intelligence. Neo joins legendary and dangerous rebel warrior Morpheus (Lawrence Fishburne) in the battle to destroy the illusion enslaving humanity. Now, every move, every second, every thought becomes a fight to stay alive–to escape The Matrix.
Watch it on Netflix
---
Modern Action Movies
Mission Impossible Fallout (2018)

On a dangerous assignment to recover stolen plutonium, Ethan Hunt (Tom Cruise) chooses to save his team over completing the mission, allowing nuclear weapons to fall into the hands of a deadly network of highly-skilled operatives intent on destroying civilization. Now, with the world at risk, Ethan and his IMF team (Simon Pegg, Ving Rhames, Rebecca Ferguson) are forced to become reluctant partners with a hard-hitting CIA agent (Henry Cavill) as they race against time to stop the nuclear fallout. There's never been a threat more destructive, stunts so jaw-dropping or a mission so impossible!
Watch it on Prime Video and Hulu
Inception
Your mind is the scene of the crime. Box-office superstar Leonardo DiCaprio stars in this contemporary science fiction action film set "within the architecture of the mind." Written, directed and produced by Oscar® and Golden Globe nominee Christopher Nolan (The Dark Knight Trilogy, Interstellar, The Prestige), this eagerly awaited follow-up to 2008's billion-dollar blockbuster is yet another visionary tale from a startingly original filmmaker who continually raises the bar with every film he makes. Shooting in London, Paris, Tangiers, Calgary and Los Angeles, Nolan's mind-bending film also stars Academy Award® winners Michael Caine and Marion Cotillard, in addition to Juno's Ellen Page, Batman Begins' Cillian Murphy and Oscar® nominees Ken Watanabe (The Last Samurai) and Tom Berenger (Platoon).
Watch it on Netflix
The Foreigner (2017)

The story of humble London businessman Quan (Chan), whose long-buried past erupts in a revenge-fueled vendetta when the only person left for him to love – his teenage daughter – is taken from him in a senseless act of politically-motivated terrorism. In his relentless search for the identity of the terrorists, Quan is forced into a cat- and-mouse conflict with a British government official (Brosnan), whose own past may hold clues to the identities of the elusive killers.
Watch it on Netflix
Snowpiercer
A post-apocalyptic ice age forces humanity's last survivors aboard a globe-spanning super train. One man (Chris Evans) will risk everything to lead a revolt for control of the engine and the future of the world.
Watch it on Netflix
Overlord (2018)

Nothing can prepare you for the mind-blowing mayhem that is Overlord. Mega producer
J.J. Abrams creates an insanely twisted thrill ride about a team of American paratroopers who
come face-to-face with Nazi super-soldiers unlike the world has ever seen. This critically
acclaimed, nonstop action epic will have you on the edge of your seat until the very last
shot.
Watch it on Prime Video and Hulu
Scott Pilgrim vs. The World
Genre-smashing filmmaker Edgar Wright tells the amazing story of one romantic slacker's quest to power up with love. Scott Pilgrim's (Michael Cera) new crush has the most unusual baggage of all: a nefarious league of exes who control her love life and will do whatever it takes to eliminate him as a suitor.
Watch it on Netflix
Olympus Has Fallen (2013)

When the White House (Secret Service Code: "Olympus") is captured and the President (Aaron Eckhart) is kidnapped by a terrorist mastermind, disgraced former Presidential guard, Mike Banning (Gerard Butler), moves to action. As the national security team scrambles to respond, the secret service ground team is wiped out and it's up to Banning to retake the White House, save the President and avert an even bigger crisis. Directed by Antoine Fuqua (Training Day) and also starring Morgan Freeman, Angela Bassett, Melissa Leo, Ashley Judd and Rick Yune.
Watch it on Netflix
Inglorious Basterds (2009)

In the first year of the German occupation of France, Shosanna Dreyfus (Melanie Laurent) witnesses the execution of her family at the hand of Nazi Colonel Hans Landa (Christoph Waltz). Shosanna narrowly escapes and flees to Paris where she forges a new identity as the owner and operator of a cinema. Elsewhere in Europe, lieutenant Aldo Raine (Brad Pitt) organizes a group of Jewish American soldiers to perform swift, shocking acts of retribution. Later known to their enemy as "the basterds," Raine's squad joins German actress and undercover agent Bridget von Hammersmark (Diane Kruger) on a mission to take down the leaders of the Third Reich. Fates converge under a cinema marquis, where Shosanna is poised to carry out a revenge plan of her own…. Employing pulp and propaganda in equal measure, Quentin Tarantino's INGLOURIOUS BASTERDS weaves together infamous, oppressed, real and larger-than-life the stories of WWII.
Watch it on Netflix
Creed II (2018)

The next chapter in the Adonis Creed story follows his life inside and outside of the ring as he deals with new found fame, issues with his family, and his continuing quest to become a champion. Michael B. Jordan and Sylvester Stallone star.
Watch it on Prime Video and Hulu
Haywire (2012)

Directed by Oscar® winner* Steven Soderbergh (Contagion), this dynamic action-thriller introduces mixed martial arts (MMA) superstar Gina Carano as Mallory Kane, a black-ops agent for a government security contractor. After freeing a Chinese journalist held hostage, Mallory is double-crossed and left for dead — by someone in her own agency. Suddenly the target of assassins who know her every move, Mallory unleashes the fury of her fighting skills to uncover the truth and turn the tables on her ruthless adversary. Featuring Carano performing her own high-adrenaline stunts and an all-star cast including Michael Fassbender, Ewan McGregor, Bill Paxton, Channing Tatum, Antonio Banderas and Michael Douglas, HAYWIRE is explosive movie entertainment.
Watch it on Netflix
Equilibrium (2002)

Delivering awesome high-tech action in the power-packed style of The Matrix and Minority Report, Equilibrium stars Christian Bale (The Fighter) and Taye Diggs (TV'sPrivate Practice) in a thrilling look at a future where the only crime is being human. In an attempt to end wars and maintain peace, mankind has outlawed the things that trigger emotion-literature, music and art. To uphold the law, a special breed of police is assigned to eliminate all transgressors. But when the top enforcer (Bale) misses a dose of an emotional-blocking drug, he begins to realize that things are not as they seem. Also starring Sean Bean (National Treasure) and Emily Watson (Red Dragon).
Watch it on Netflix
Sherlock Holmes (2009)

From director Guy Ritchie (Rocknrolla, Lock, Stock and Two Smoking Barrels) comes an all-new take on the classic master detective Sherlock Holmes starring Robert Downey Jr., Jude Law and Rachel McAdams. Renowned "consulting detective" Sherlock Holmes (Downey Jr.–Iron Man) has a reputation for solving the most complex mysteries. With the aid of his trusted ally Dr. John Watson (Law–The Aviator), Holmes is unequaled in his pursuit of criminals, relying on his singular powers of observation, his remarkable deductive skills — and the blunt force of his fists. But now a threat unlike anything Holmes has ever confronted threatens London … and it's just the challenge he's looking for.
Watch it on Netflix
Minority Report (2002)

Based on a short story by the late Philip K. Dick this science fiction-thriller reflects the writer's familiar preoccupation with themes of concealed identity and mind control. Tom Cruise stars as John Anderton a Washington D.C. detective in the year 2054. Anderton works for "Precrime," a special unit of the police department that arrests murderers before they have committed the actual crime. Precrime bases its work on the visions of three psychics or "precogs" whose prophecies of future events are never in error. When Anderton discovers that he has been identified as the future killer of a man he's never met he is forced to become a fugitive from his own colleagues as he tries to uncover the mystery of the victim-to-be's identity. When he kidnaps Agatha (Samantha Morton) one of the precogs he begins to formulate a theory about a possible frame-up from within his own department. Directed by Steven Spielberg who hired a team of futurists to devise the film's numerous technologically advanced gadgets Minority Report co-stars Colin Farrell Max von Sydow and Neal McDonough.
Watch it on Netflix
Warrior (2011)

WARRIOR tells the inspirational story of an estranged family that finds redemption in the unlikeliest of places…the MMA ring. Tommy Riordan (Tom Hardy), an ex-marine with a tragic past, returns home and enlists his father (Nick Nolte), a recovering alcoholic and former wrestling coach, to train him for "Sparta", the biggest MMA tournament ever held. But when Tommy's underdog brother, Brendan (Joel Edgerton), fights his way into the tournament, the two brothers must finally confront each other and the forces that pulled them apart. What ensues is the most gut-wrenching, soul-stirring, and unforgettable battle of their lives.
Watch it on Prime Video and Hulu
Rambo Last Blood (2019)

Almost four decades after he drew first blood, Sylvester Stallone is back as one of the greatest action heroes of all time, John Rambo. Now, Rambo must confront his past and unearth his ruthless combat skills to exact revenge in a final mission. A deadly journey of vengeance, RAMBO: LAST BLOOD marks the last chapter of the legendary series.
Watch it on Prime Video
Alita: Battle Angel (2019)

From visionary filmmakers James Cameron and Robert Rodriguez comes ALITA: BATTLE ANGEL, an epic adventure of hope and empowerment. When Alita (Rosa Salazar) awakens in a future world she does not recognize, she is taken in by a compassionate doctor (Christoph Waltz) who realizes that somewhere in this abandoned cyborg shell is the heart and soul of a young woman with an extraordinary past.
Watch it on HBO NOW
Kill Bill Volume 1 (2003)

The acclaimed fourth film from groundbreaking writer and director Quentin Tarantino (PULP FICTION, JACKIE BROWN), KILL BILL VOLUME 1 stars Uma Thurman (PULP FICTION), Lucy Liu (CHARLIE'S ANGELS, CHICAGO), and Vivica A. Fox (TWO CAN PLAY THAT GAME) in an astonishing, action-packed thriller about brutal betrayal and an epic vendetta! Four years after taking a bullet in the head at her own wedding, The Bride (Thurman) emerges from a coma and decides it's time for payback … with a vengeance! Having been gunned down by her former boss (David Carradine) and his deadly squad of international assassins, it's a kill-or- be- killed fight she didn't start but is determined to finish! Loaded with explosive action and outrageous humor, it's a must-see motion picture event that has critics everywhere raving!
Watch it on Hulu
Kill Bill Volume 2 (2004)
With this thrilling, must-see movie event, writer and director Quentin Tarantino (PULP FICTION) completes the action-packed quest for revenge begun by The Bride (Uma Thurman) in KILL BILL VOL. 1! Having already crossed two names from her Death List, The Bride is back with a vengeance and taking aim at Budd (Michael Madsen) and Elle Driver (Daryl Hannah), the only survivors from the squad of assassins who betrayed her four years earlier. It's all leading up to the ultimate confrontation with Bill (David Carradine), The Bride's former master and the man who ordered her execution! As the acclaimed follow-up to the instant classic VOL. 1 — you know all about the unlimited action and humor, but until you've seen KILL BILL VOL. 2, you only know half the story!
Watch it on Hulu
Casino Royale (2006)

Casino Royale marks Daniel Craig's first appearance as the legendary James Bond at the start of his career, having just earned 00 status and his licence to kill. His target: the ruthless terrorist financier known as Le Chiffre (Mads Mikkelsen). From the jungles of Madagascar to the beaches of the Bahamas, Bond's pursuit of Le Chiffre leads to a showdown in a high-stakes poker game at the luxurious Casino Royale in Montenego, and to a jaw-dropping finale on the Grand Canal in Venice.
Watch it on HBO NOW
Fast & Furious Presents: Hobbs & Shaw (2019)

Dwayne Johnson and Jason Statham return to their unforgettable roles as Hobbs and Shaw in this action-packed feature from the blockbuster Fast & Furious franchise! For years, hulking lawman Luke Hobbs (Johnson) and lawless outcast Deckard Shaw (Statham) have traded smack talk and body blows. But when cyber-genetically enhanced anarchist Brixton (Idris Elba) gains control of an insidious bio-threat that could alter humanity forever, Hobbs and Shaw must partner up to bring down the only guy who might be badder than themselves!
Watch it on HBO NOW
John Wick 3 Parabellum (2019)

In this third installment of the adrenaline-fueled action franchise, super-assassin John Wick (Keanu Reeves) returns with a $14 million price tag on his head and an army of bounty-hunting killers on his trail. After killing a member of the shadowy international assassin's guild, the High Table, John Wick is excommunicado, but the world's most ruthless hit men and women await his every turn.
Watch it on HBO NOW
---
Foreign Action
Ip Man (2010)
Behind ever great man there lies a teacher, and this was certainly true of Bruce Lee, who claimed as his mentor a martial arts expert named Ip Man (1893-1972). A genius of Wushu (or the Chinese martial arts school), Ip Man (Donnie Yen) grew up in a China nearly ripped to pieces by racial hatred, nationalistic strife and warfare. He rose like a phoenix above these ashes, however, courtesy of his participation in matches against various Wushu masters and kung-fun warriors – ultimately training martial arts icons such as Bruce Lee. This biopic from director Wilson Yip dramatizes Ip's life story.
Watch it on Netflix
The Man from Nowhere (2010)

Tae-Sik is a widower with a mysterious past. When a young girl he befriends is kidnapped by a vicious drug gang, Tae-Sik rushes to save her. Hell-bent on justice after being framed by the nasty criminals, he takes the law into his own hands.
Watch it on Prime Video
The Night Comes for Us (2018)
After sparing a girl's life during a massacre, an elite Triad assassin is targeted by an onslaught of murderous gangsters.
Watch it on Netflix
The Good The Bad and The Weird (2010)
In this hilarious, action-packed western, three villains race to uncover a buried treasure fighting wild bandits, gangsters and each other along the way.
Watch it on Hulu
Headshot (2017)

After a young man washes ashore with a serious head injury and amnesia, glimpses of his violent past begin to surface. With every confrontation, his memory brings him closer to the dark truth about who he really is.
Watch it on Netflix
---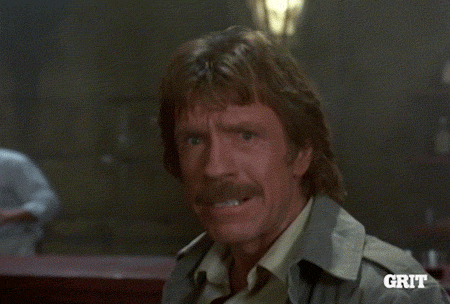 That's our list of the best action movies that you can stream right now! So grab your popcorn and get to streaming!
---
You might also like:
Stay Connected
Stay up to date with all things Magic City Weekend!