Ask yourself this question and answer honestly: do you know anyone that actually likes eggnog? I mean, sure it always shows up at holiday parties, but is anyone actually requesting it? If I'm being completely honest, I'm not going to turn down a cup of eggnog if someone offers it to me but the idea of slurping down a drink made of raw eggs and alcohol still gives me pause. If eggnog has survived this long as a holiday tradition then it must have supporters and Costco seems to be aiming to convert some of the eggnog doubters of the world with a boozy new product.
Not your average eggnog
Costco's 'Kirkland Signature Eggnog Wine Cocktail' clocks in at a whopping 13.9% alcohol by volume! That's stout enough to make listening to your Uncle Gary repeat the story of that time he supposedly met Jon Voight at a Pizza Hut buffet seem EXTREMELY entertaining.
The stout eggnog was spotted on Instagram by the account @costcobuys with a post reading:
"Game changer! 😱 My Costco just got these 1.5 liter Kirkland Egg Nog Wine Cocktails! This is made with real dairy cream, contains 13.9% Alc/Vol, and is best served over ice. I cannot WAIT to enjoy the holidays with this right by my side! 😂😍 ($8.99, item no. 1263677)"
Costco is currently stocked up with 1.5-liter bottles of this powerful nog so go scoop up a bottle or four and join the fight to make eggnog a little bit less of a divisive holiday drink!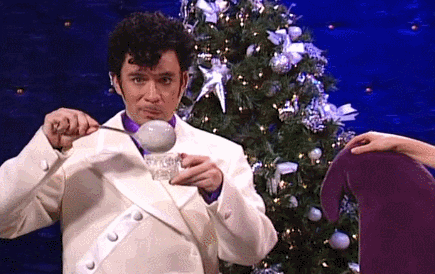 ---
---
You might also like:
Stay Connected
Stay up to date with all things Magic City Weekend!