It can be hard to satisfy your craving for sweet treats when practicing social distancing but luckily there are plenty of Birmingham area restaurants here to help you get your curbside dessert fix! We've compiled a list of some of our favorite local restaurants that specialize in making delicious desserts and are offering curbside pickup or delivery.
Curbside desserts from local restaurants
Big Spoon Creamery
Big Spoon Creamery is offering free delivery throughout Birmingham, Mountain Brook, Homewood, Vestavia Hills, and Hoover. Big Spoon is also offering curbside pickup daily from 10 am – 7 pm at the Avondale shop only.
Heavenly Donut Company
Heavenly Donuts has a drive-through open daily, curbside pickup, Delivery through Waitr and Uber Eats and a donut truck that is parked in different locations daily( Check their Instagram for truck locations). They also offer FREE Delivery through Waitr with the code "LifeisBetter".
Insomnia Cookies
Insomnia Cookies is delivering to UAB, Five Points and the surrounding area. You can also pickup orders in-store. Use code BRINGCOOKIES to get free delivery if you live near the store.
Hero Doughnuts
Hero Doughnuts is offering walk-up or drive-up curbside pickup from 7 am – 3 pm as well as delivery through Postmates and Uber Eats.
Call 205-623-1017 to place your order.
Steel City Pops
Steel City Pops has introduced a Grab and Go Service for your favorite pops! If you buy 4 pops and you get one gift stick to be used at a later visit. Buy a 12 pack of your favorite flavors and you will receive family fun activities as well as 4 free pop sticks for use at a later visit. For every $25 in gift cards that you buy from Steel City Pops they will also give you 3 free pop sticks for use at a later visit. Steel City pops has a location in Homewood and a location at The Summit. They also offer delivery through Waitr.

Bendy's Cookies and Cream
Bendy's Cookies and Cream is offering curbside pickup Friday through Sunday from 11 am – 7 pm. You can also make your own ice cream sandwich at home by ordering frozen cookie dough and ice cream pints.
Edgar's Bakery
Select Edgar's Bakery locations are now offering Curbside Pickup. Just call (205)987-0790 to place your order, then park in the designated Curbside Pickup parking spot & call the number on the sign to let them know that you're here. Edgar's is also selling a new cupcake decorating kit that comes with 6 assorted cupcakes, colored buttercream icing bags, chocolate chips, sprinkles or fondant pieces that's a perfect activity for the kiddos!
Cookie Fix
Cookie Fix is open from 11 am – 4 pm daily. Baked and frozen dough to go is available for shipping and curbside pickup! You can order online for curbside pickup: https://direct.chownow.com/order/13291/locations/18622
Call when you arrive to pick up your order, and they will bring it to your car. Cookie fix also offers shipping for Cookie Tins & Frozen Dough to Go: https://cookiefix.square.site
Savage's Bakery
Savage's Bakery is offering curbside pickup on all of their regular and seasonal cookies, breads, pastries and more!
Bandit Patisserie
Bandit Patissiere has teamed up with The Essential to launch an online store where you can place an order for curbside pickup or delivery.
Dreamcake's Bakery
Dreamcakes has closed their Homewood location temporarily but they are still taking phone orders and curbside orders for their Hoover Ross Bridge location.

To order, Call 205-319-9888
---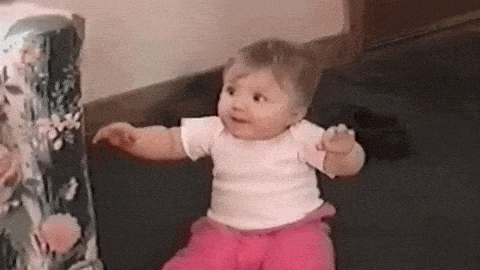 That does it for our list of local restaurants offering curbside dessert. If you know of a restaurant that wasn't included on this list send an email to info@magiccityweekend.com!
---
You might also like:
Local restaurants offering curbside pickup or delivery around Birmingham
Stay Connected
Stay up to date with all things Magic City Weekend!