There is a new kayak pro shop and fishing store coming to Pelham in the Pelham Promenade. The Yak Shak offers premium paddlesport options for kayakers and anglers of all ages. Owners Allen Norris and Jessica Ray noticed the increasing participation in kayak fishing and as angler enthusiasts themselves, they saw a need to fit the demand and provide to the community around the sport.
"We want to be great for Pelham and all of the surrounding areas.  Our store will provide local access to certain kayak brands with the benefit of avoiding high freight costs, and we want to continue to be advantageous to the paddlesport and kayak fishing communities throughout the life of the company."
---
More than your average Kayak Shop
The Yak Shak will carry FeelFree and 3 Waters Kayaks as well as Badfish stand-up paddleboards. Additionally, they have fishing and clothing brands such as Big Bite Baits, Line Cutterz, AFTCO, Heybo and much more.
The store's Grand Opening Celebration is set for November 23rd with festivities planned from 12-5pm. Located at 2649 Pelham Parkway, The Yak Shak joins the Pelham Promenade with Sarris Cafe, Gifted, and The Oak Mountain Hobby Store just to name a few.
Since starting the company, The Yak Shak has joined the Shelby County Chamber of Commerce and has become a member of the Cahaba River Society. Norris says there are many more plans to stay involved locally. "We want to serve as a means to empower the kayaking community around central Alabama, and it is our goal to be the go-to destination for top-of-the-line kayaks, accessories, and apparel throughout the region."
Whether you are new to the sport or need a fresh perspective on the industry today, The Yak Shak team is always standing by to help out and answer questions.
You can visit the store online at www.theyakshak.com, or you can give them a call at 205-767-3201 and work with them by appointment up until the big event.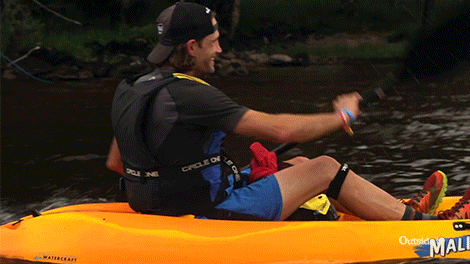 ---
You might also like:
Brrrmingham Winter Adventure in Railroad Park returns with new 100′ ice slide!
Stay Connected
Stay up to date with all things Magic City Weekend!