Popular Thanksgiving Side Dishes 2020
We're counting down the days until we get to eat a Thanksgiving feast – even if it's just with our immediate household family.
Who else is ready to pile your plate high, forget calories for one day, and chow down?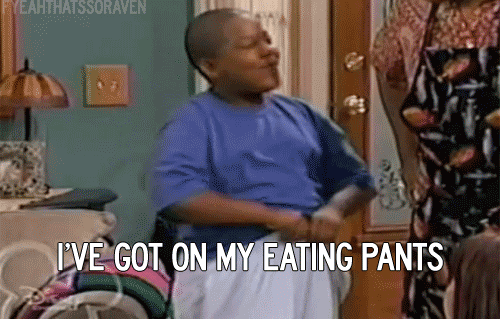 According to Google Trends, people are piling their holiday plates high with bread, casseroles, and other yummy carbs this year. But, hey, they are all Thanksgiving must-haves. We're not judging!
Here's what people are searching, by state, for Thanksgiving this year:
Alabama – Dressing
Alaska – Hash brown casserole
Arizona – Green bean casserole
Arkansas – White gravy
California – Mashed potatoes
Colorado – Mashed potatoes
Connecticut – Mashed potatoes
Delaware – Mac and cheese
District of Columbia – Mac and cheese
Florida – Sweet potato casserole
Georgia – Mac and cheese
Hawaii – Turkey gravy
Idaho – Green bean casserole
Illinois – Mashed potatoes
Indiana – Deviled eggs
Iowa – Corn
Kansas – Cream corn
Kentucky – Broccoli casserole
Louisiana – Cornbread dressing
Maine – Side salad
Maryland – Mac and cheese
Massachusetts – Stuffing
Michigan – Green bean casserole
Minnesota – Mashed potatoes
Mississippi – Baked sweet potatoes
Missouri – Rolls
Montana – Mashed potatoes
Nebraska – Green bean casserole
Nevada – Mashed potatoes
New Hampshire – Cranberry sauce
New Jersey – Stuffing
New Mexico – Green bean casserole
New York – Stuffing
North Carolina – Mac and cheese
North Dakota – Mashed potatoes
Ohio – Green bean casserole
Oklahoma – Rolls
Oregon – Biscuits
Pennsylvania – Stuffing
Rhode Island – Stuffing
South Carolina – Mac and cheese
South Dakota – Crescent rolls
Tennessee – Sweet potato casserole
Texas – Green bean casserole
Utah – Rolls
Vermont – Stuffing
Virginia – Mac and cheese
Washington – Mashed potatoes
West Virginia – Rolls
Wisconsin – Mashed potatoes
Wyoming – Brown gravy
Key Findings
Mashed potatoes are the favorite of 10 states.
Right behind mashed potatoes is mac n' cheese- 7 states know that it's not Thanksgiving without the cheesy, delicious dish.
While most states are reaching for the carbs, Maine is all about that side salad.
The south isn't a casserole belt, but the Midwest can't get enough – especially of green bean casserole.
Alabama doesn't eat stuffing, they like "dressing" AKA southern people stuffing.
Only New Hampshire is a big fan of cranberry sauce.
Biscuits. Rolls. Crescent rolls. Forget, fancy sides, just toss some rolls in the oven.
47 states want their sides carby, cheesy, potato-y and delicious. Only 3 are reaching for veggies more.
Some of these results in the popular thanksgiving side dishes 2020 surprised us – would you agree with your states side dish preference?
Information used in this article was supplied by Zippa.
---
You May Also Like
This recipe for Mini Corn Muffins makes a perfect Thanksgiving side
Stay Connected
Stay up to date with all things Magic City Weekend!